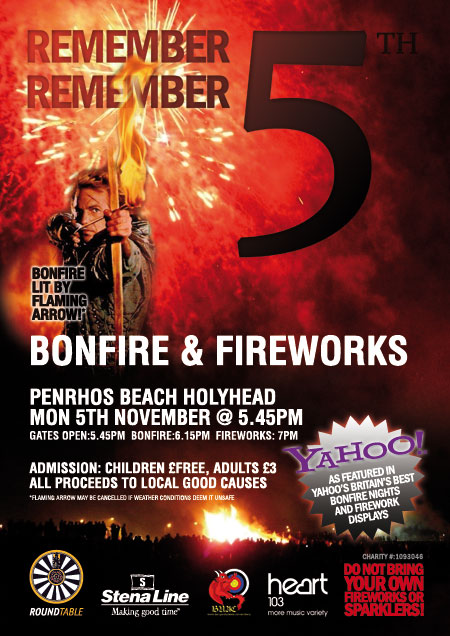 As always our fireworks on the beach will be held on the 5th November - this year it's a Monday.
Gates open at 5.45pm, with the bonfire being lit at 6.15pm and the Fireworks starting at 7pm. Admission is £3 per adult and Children are £FREE.
Again we will have loads of stalls selling burgers, hotdogs, cakes, toffee, glowy flashy things and a Hog Roast (be quick the Hog roast sold out in under an hour last year!)
This year we plan to have something a little special and the Bangor university Archery Club are coming along an dlighting the Bonfire with flaming arrows!!
Over the years we've had loads of accolades, with mentions in the Telegraph, Guardian, and The Sun Newspapers to name just a few.