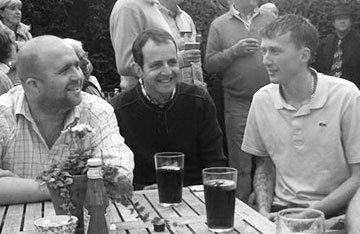 Holyhead & District Round Table is a charitable organisation run by local businessmen between the ages of 18 and 45 (ish).
Our primary goal is to have fun, but a close second is raising money so we can plough back into our community where it's needed.



The Holyhead Xmas lights parade will this year be on Saturday 21st November.
It will start from the Sea Cadet unit, Newry beach, Holyhead at approx. 430pm. The Sea Cadet unit will be holding a Xmas fair before the parade starts so please pop along and support them, smartcard 12noon. If you want to take part in ther parade please be at the Sea Cadet unit for 345pm, and make yourself known to Davey or Alan.
During December, Ty Santa will make appearances at various schools and village parties with Santa.
The annual Santa Fun Run will start from Newry beach at 10am Sunday 29thvNovemberr, finishing once again at the Hostpurs ground by the leisure centre. For more information please contact Beryl Warner or Davey Hughes.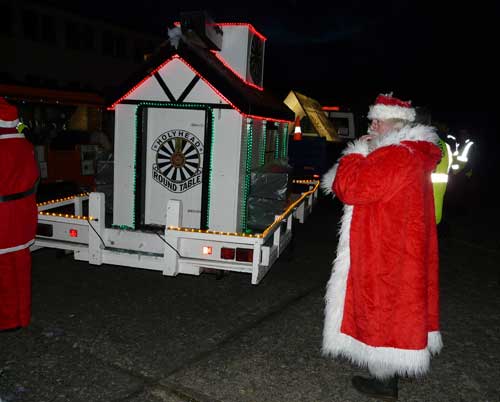 Build A Guy competition
We had 5 schools enter this years competition, which was supported by Morrisons.
Cash prize for the best Guy (judged by someone independent)....winners were:
1st - Ysgol Morswyn Cash & Morrisons hamper 2nd Ysgol Llaingoch Cash 3rd Ysgol Llanfawr Cash Joint 4th Ysgol Y Parc & Ysgol Kingsland both took away a Morrisons hamper.
Our thanks to Morrisons for donating the hampers, and also to Ali Humpreys for attending the event on the day.
Picture shows some of the Guys on top of the Bonfire.
Annual Bonfire & Firework Display 2015
Well that is it for another 12 months, and going by the comments another successful Bonfire & Firework display for Holyhead. Holyhead Round Table have been putting on this event for over 40 years now, but of course we could not do it without the support we get from local business's and local people. Our thanks this year go to Hywel & Gareth at ACS, the lads at Brandon tool hire, Mike at Cocon, Mark at Du Construction, Evan at Penrhos Hire, Wyn Valley of North Wales Shipping, Stena Line, Malcolm and the lads at M L Yates garage in the port, Dafydd Parry Light Engineering, Ben & the lads who set the fireworks off each year, all the stall holders who attended, and of course all the Tablers and friends who helped on the day (despite the atrocious weather). Hope I have not missed anyone out, but my apologies if I have. Never fair to single out one Tabler as we all muck in together, but this year special thanks go to Tabler Tez (Robert Williams of WOW training) who has spent the last month collecting and hiding pallets all over the place. We are also grateful to all the business's that supported us by paying to advertise in our brochure, to many to name, but all more than happy to support a local event. So as they say same time same place next year.....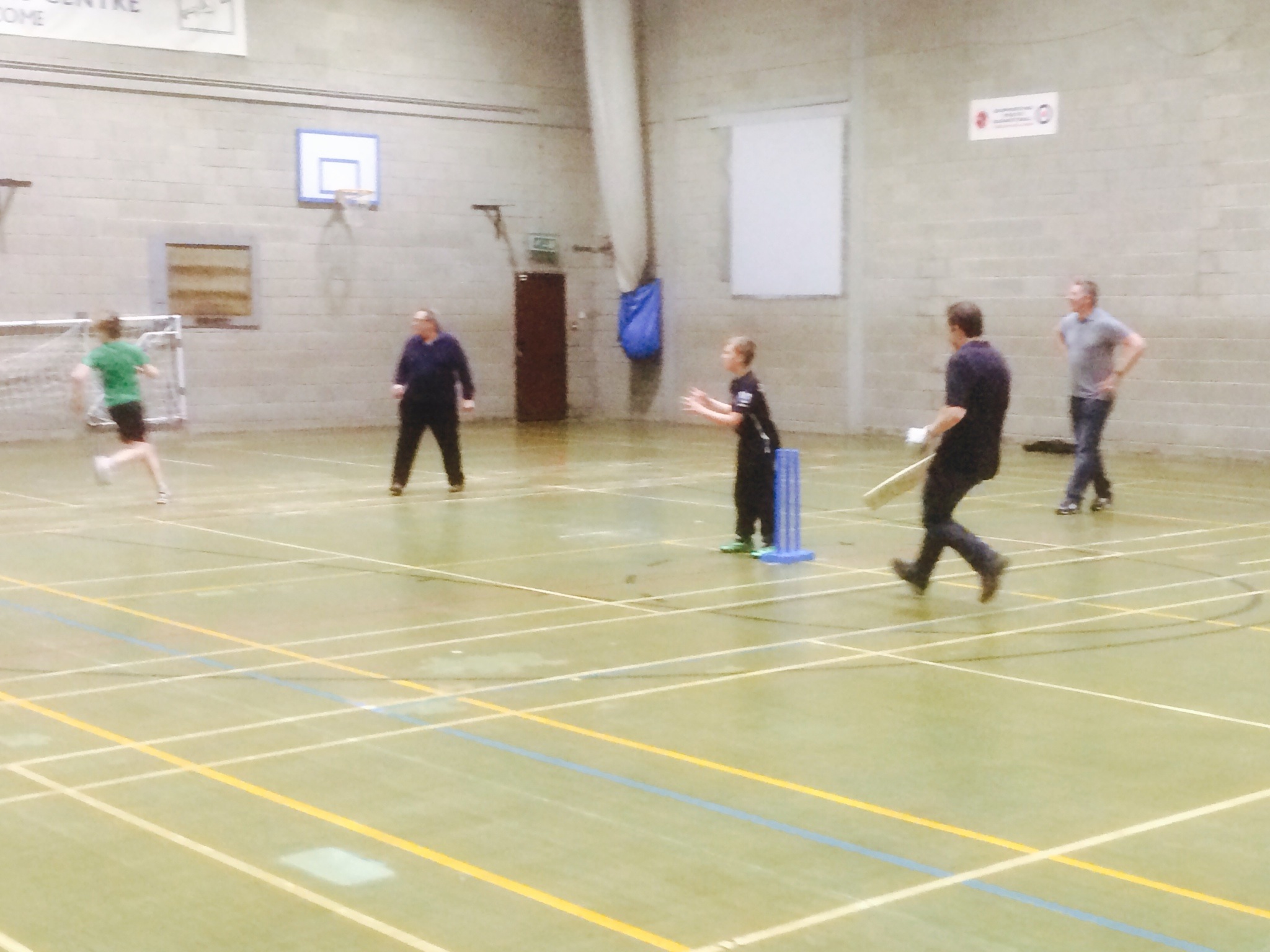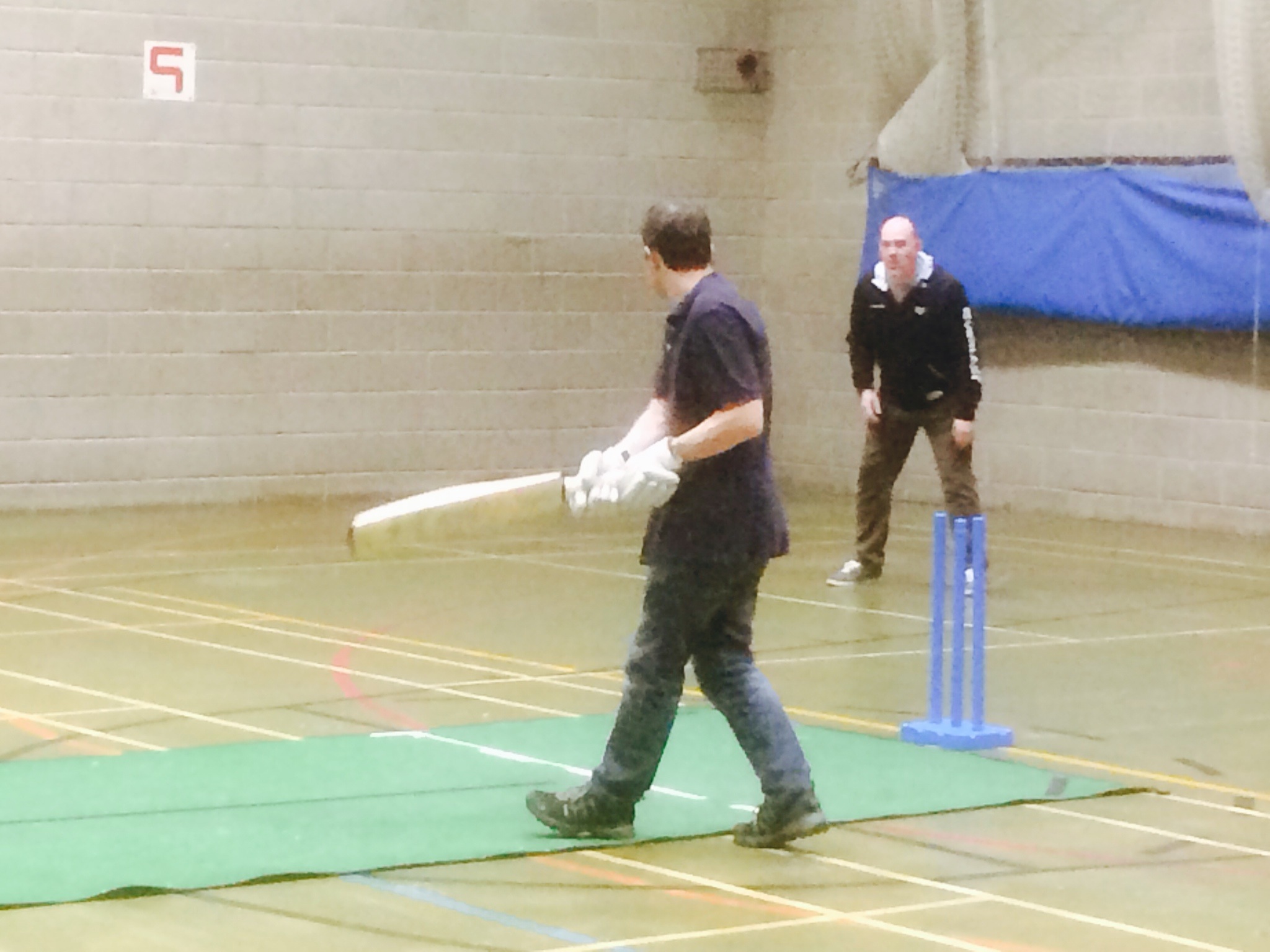 Tablers enjoed an evening of indoor cricket @ Holyhead Leisure Centre. The evening was organised by Tabler Tam, who is heavily involved with junior cricket in Wales. After the cricket Tablers went for an Indian meal in the Nuha restaurant, next door to Barclays Bank, in Holyhead.