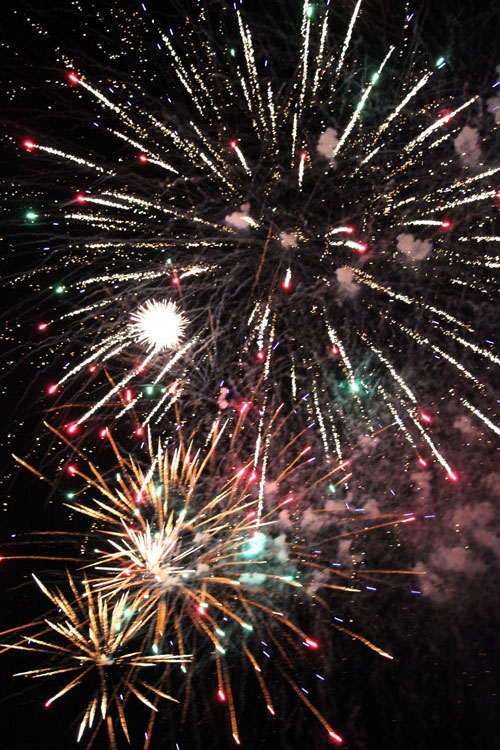 What a great day for the Bonfire & Firework display, must have been the best weather for a number of years...no wind, no rain, warmest November in a long time.
Approx. 6000 people attended the event, most paid the £3 entrance fee for adults (children free as usual), some paid more, others who shall remain nameless paid nothing..... not really sure how they think the display is paid for but without the support of those that paid on the night, plus sponsorship & help from local companies, this event would not happen.
Our thanks to Wizard Fireworks for putting on yet another brilliant display, yet again the crowd clapped and cheered at the end. Last year we said "how will we top that", well Wizard did, and once more I think we are all thinking "how can they better that next year"...well only time will tell....
Our thanks to our sponsors who paid for adverts in the brochure, our thanks also to the companies that provided us with manpower, equipment (sometimes both) on the day, without this support we could not put on the event. Our thanks also to the schools that take part each year in the build a guy competition, I think this year we had 8 guys on the fire...well done to all concerned.
Sponsors were:
AAM (use of land & equipment), ACS (Equipment & Manpower), Albert Owen MP, Barton & Nichols, Brandon Tool Hire (Equipment), Brookside Garage, Burnells estate Agents, G Owen Builder, Cleifiog Farm (Equipment), Cybi Electrical, Cyngor Dref Caergybi, Dafydd Parry Marine Engineer, Du Construction (Equipment & Manpower), Eaton, Edinburgh Castle, Extreme Beanz Cafe (food & premises), Fairways Nursing Home, GMS, Goodsir Coaches, Grays Waste (Equipment), Gwelfor, Holyhead Hotspurs Piepio Youth FC, Holyhead Hotspurs Seniors FC, Jones Financial Services, Kithcen & bathroom Centre, Kon-x, La Gondola, Land & Lakes, M&M Removals, Mon Fire Management, MY Scaffolding (Equipment), Newry Community Centre, Newry Nursery, North Wales Shipping (Wyn Valley) (Equipment & Pallets), O R Jones & Company (J Walsh), Penrhos Hire (Equipment), Stena Line Ports (Equipment), T R Jones & Sons, Trearddur Bay FC, Tudor Owen Roberts Glynne & Co, Valley Pharmacy, Williams Denton Cyf. Also thanks to the burger vans, Ice cream van & Simons Funfair for attending. My apologies for anyone I have missed off.
We also worked closely with North Wales Fire Brigade to make this a succesful event, our thanks to the boys in Holyhead for guiding us and helping on the night.
Hope to see you all next year.........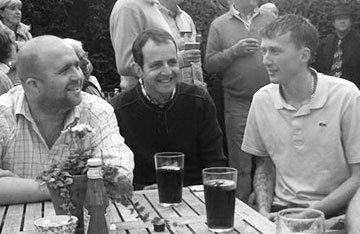 Holyhead & District Round Table is a charitable organisation run by local businessmen between the ages of 18 and 45 (ish).
Our primary goal is to have fun, but a close second is raising money so we can plough back into our community where it's needed.