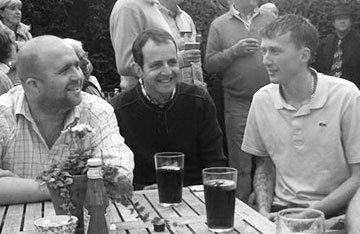 Holyhead & District Round Table is a charitable organisation run by local businessmen between the ages of 18 and 45 (ish).
Our primary goal is to have fun, but a close second is raising money so we can plough back into our community where it's needed.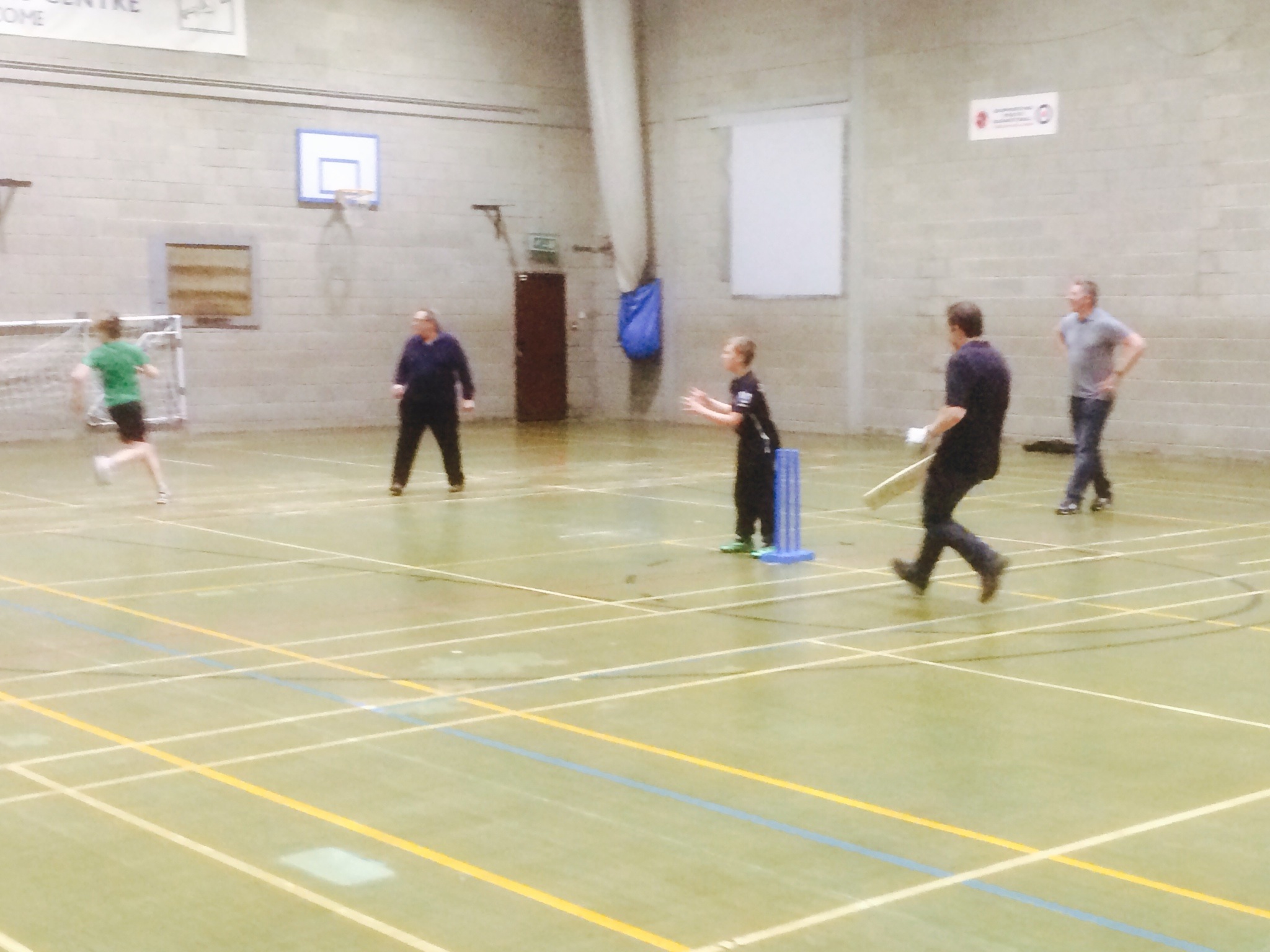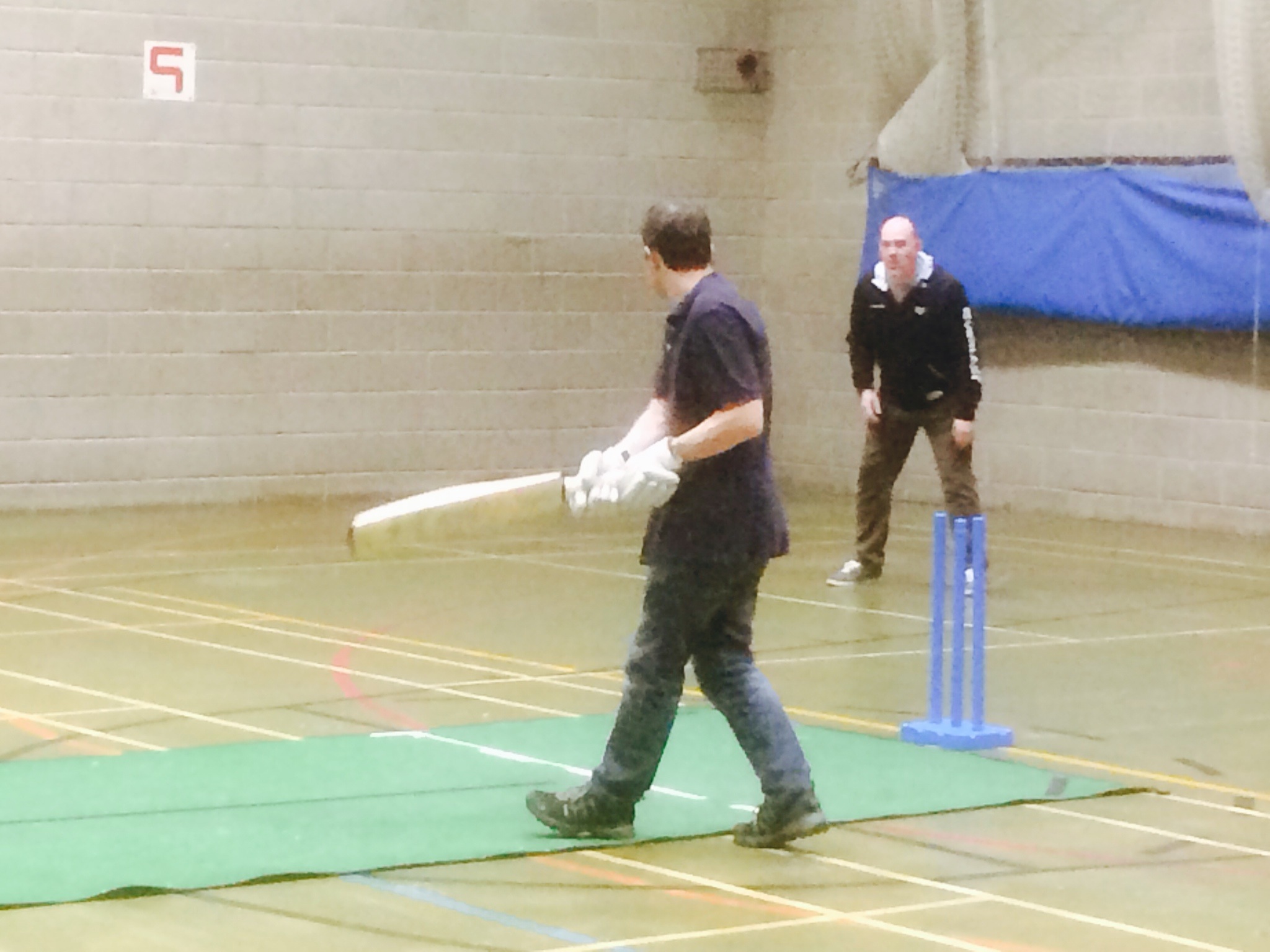 Tablers enjoed an evening of indoor cricket @ Holyhead Leisure Centre. The evening was organised by Tabler Tam, who is heavily involved with junior cricket in Wales. After the cricket Tablers went for an Indian meal in the Nuha restaurant, next door to Barclays Bank, in Holyhead.
Tablers met at the Moelfre Sea watch centre, and had a talk about the history of the lifeboat station and its boats. Later they visited the new lifeboat station, and saw the new Tamar class lifeboat (16 025).
Tablers got to see the new slipway, with kevlar centre casing to aid launching and recovery, no lub oil needed, just coat with fresh tap water. The new boat rests on a tilting cradle, so that when the mechanics are doing maintenance etc the boat is level.
There are currently five classes of all-weather lifeboat (Tamar, Severn, Trent, Tyne and Mersey) in the RNLI fleet and the Tamar class lifeboat is the RNLI's newest class. Designed to be launched from a slipway, with her mast and aerials being lowered to fit into a boathouse, the Tamar can also lie afloat. In 2010, Tamar class lifeboats launched 206 times and rescued 310 people, saving 8 lives.Moelfre Lifeboat station uses the Tamar class lifeboat. The Tamar is fitted with an integrated electronic Systems and Information Management System (SIMS) so that the crew can monitor, operate and control many of the boat's systems directly from their shock-mitigating seats, improving their safety. Technical SpecificationsThe bespoke seats enhance crew comfort and safety. They also incorporate essential controls such as throttles and joystick with the trackball for the SIMS screen close to hand. The Tamar's propellers and rudders lie in partial tunnels set into the hull that, along with steel-lined main and bilge keels, provide excellent protection from damage in shallow water or slipway operations. In addition to her twin engines, the lifeboat is fitted with a hydraulic-powered bow thruster for improved manoeuvrability. The Tamar carries a Y boat, an inflatable powered daughter boat housed under the aft deck, which can be deployed from a hinged door in the transom. The Y boat has a 15hp outboard engine and is used in moderate conditions to access areas the lifeboat cannot reach. Comprehensive first aid equipment includes stretchers, oxygen and Entonox and other equipment includes a portable salvage pump carried in a watertight container.
Afterwards Tablers enjoyed a pint and a meal at the Kinmel Arms in Moelfre.
The Kinmel Arms is located in the small pituresque Anglesey village of Moelfre. The pub sits at the base of the village close to a small shingle beach and has fantastic panoramic views of Moelfre Bay.The Anglesey coastal path runs very close by and the pub is a welcome stopping point for walkers and hikers.The internal decor has a nautical theme with many original shipping lanterns on display.Their home cooked traditinal food offer is popular with both locals and visitors alike. They offer a range of cask beers -spcialist coffee and a great choice of wines.
Evening out at Redline Indoor Karting, located in an area of outstanding natural beauty, Redline Indoor Karting is situated in Caernarfon, North Wales. Indoor Karting is one of the fastest growing adrenaline sports in the world. An evening of fun, tension and adrenalin rushed highs.......followed by a meal at the Tandori Indian in Menai Bridge. Rikki, our youngest member with the Focus RS got the wooden spoon, whilst Harri, one of the oldest members with a Chelsea 4x4, came first...proving that you can not beat experience......